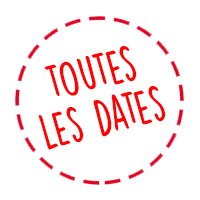 ARRÊT D'URGENCE
Acrobatic Concerto
Moved by AKOREACRO
Collective Creation – Duration: 1 hour
Acrobatic and musical circus in bi-frontal
For a Semi-trailer, a Grand Piano and a Moffett
Presentation
Nothing goes as planned. Yet everything is ready ! The grand piano is in place.
The musicians agree one last time before launching into the dazzling piano sonata repeated many times.
It's time for the long-awaited big concert featuring great acrobatic flights,
speed races to a backdrop of beat box and fiery techno.
Is the disorder palpable when everything is falling apart?
Our two happy, crazy presenters don't know where to turn.
ARRÊT d'URGENCE is having fun.
Don't panic, everything is under control. A joyful delirium guaranteed, led by AKOREACRO

Le Soir.be · August 19, 2023
Production :
Association AKOREACRO
Co-production :
L'AGORA PNC Boulazac Aquitaine (24)
La Maison de la Culture de Bourges (18)
La Ferme du Buisson, Scène nationale de Marne la Vallée. (77)
The AKOREACRO Company is supported by Le Ministère de la Culture et de la Communication (DRAC Centre – Val de Loire) and by the Région Centre – Val de Loire.
With
Manon Rouillard : Acrobat
Romain Vigier : Acrobat – aerialist
Tom Bruyas : Acrobat – aerialist
Basile Narcy : Acrobat – porter
Daniel Ortiz : Carrier – frame
Antonio Segura Lizan : Acrobat
Maxime Solé : Carrier – acrobat
Vladimir Tserabun : Double bass, cello – bass
Veronika Tserabun : Violin
Gael Guelat : Drums – percussion
Robin Mora : saxophone
Johann Chauveau: keyboard, flute and Ideal
Stage Manager : Idéal Buschhoff
Lighting design / Lighting control : Manu Jarousse
Sound design / Sound manager : Pierre Maheu
Tserabun, Céline Gloux Production/diffusion : Jean-François Pyka
General administration : Nathalie Métais